Me: y'know wut i'm doin rite now? lying on the ground besides the big beautiful waterfall - watching stars wif the moon shining so bright..
cC: : Woow! Cooool! And I'm here lying beside this tiny laptop watching this $#@% contract for the 3rd time! Just one request… Pls expand ur imagination by having me squeeze in between that beautiful waterfall n u :)
(cC.. diz one for u.. my regards to sHe.. luv u both)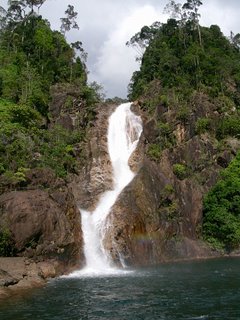 view puncak air terjun Bekelah dari depan (kawasan nih dipanggil Puncak Mahkota - tinggi dia lebih kurang 6 tingkat bangunan)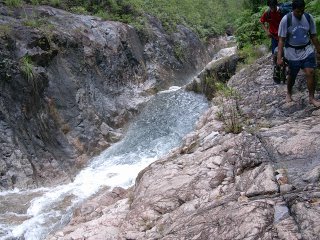 trek ke puncak air terjun nih amik masa almost 2 jam jugak lah (curam sey)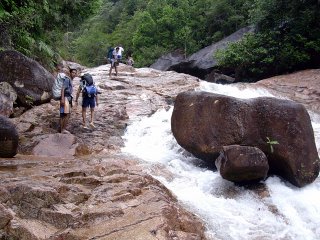 view kiri kanan mmg cun.. punyerlah byk air terjun.. heaven!

me, santai bwh khemah *ehem*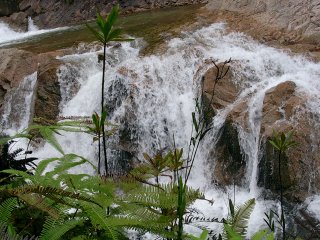 ~ trip to Air Terjun Bekelah, Pahang (4 to 5 February 2006) ~
....more pics klik at http://amizgig.fotopages.com...